Want Lawrence citizens getting involved in the government process? You have to make that engagement matter.
There are two Josh Davis who live in East Lawrence (maybe more). This post was written by me (I live on New York street; my picture on Twitter profile), not the Josh Davis who is past president of ELNA. He has mentioned that there was confusion in a previous post, so just wanted to clarify upfront.
I am not, by nature, particularly politically active. I have attended both local and city meetings multiple times over the last decade that I have lived in Lawrence. I will freely admit, it is not my default to attend 30+ meetings and spend 100+ hours on one issue, but that is what I have done over the last 18 months on the East Ninth project.
I am not unique. I can think of at least a half dozen people who have attended that many meetings. I can think of another several dozen who have attended half as many.
I also don't believe that all the hours that I have put into research, attending meetings and talking to neighbors gives me some definitive position to say whether this project should move forward. Nor does that fact that I live in the only owner-occupied home on East 9th.
I do think that that through 40+ meetings that involved input, vetting, discussion and research both before and after by each particular hosting committee/board have provided an opportunity for this complex project to go beyond an acceptable amount of discussion and direction to an extraordinary degree.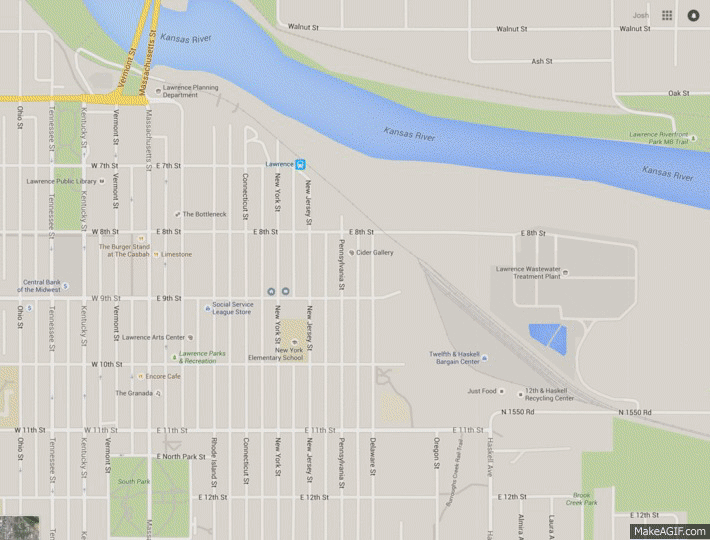 This plan, like most, involves trade-offs, at multiple levels.  Green-space, Accessibility, Safety, Sustainability, Parking, Trees, History, Property Taxes, Environment, Transportation, Art, Participation Levels and more have all been considered. The point I am trying to make is that those considerations have been made throughout this process and have allowed us to arrive where we are today.
Every group that has had the final Phase 1 plan presented to them for action has voted in favor of its adoption.
This includes all of these groups in the last three months:
Lawrence Cultural Arts Commission
Historic Resources Commission
East Lawrence Neighborhood Association
East Ninth Citizens Advisory Committee
If you want to engage and embrace citizens getting involved in the government process, you have to make that engagement matter. If the process and ultimately the positive recommendations of these groups is not a significant part of your consideration (and vote if you have one), I would ask that you take serious consideration of your method of decision making. You could certainly spend your entire next week reviewing the project in every detail (that would be great as well), but I would suggest that by not having been through the entire process (that the city commission initiated), hearing everyone's concerns and seeing how the final plan was arrived at, you would still be missing out.
Please take into consideration the time that these groups, their members, boards and the public put into this process, and don't make my own and many other people's hours and days of time spent on this process irrelevant.
You can contact your the commissioners directly by email with your thoughts on honoring the process:
Leslie Soden <lsoden@lawrenceks.org>; Lisa Larsen <llarsen4189@gmail.com>; Matthew Herbert <matthewjherbert@gmail.com>; Mike Amyx <mikeamyx515@hotmail.com>; Stuart Boley <sboley@lawrenceks.org>; tmarkus@lawrenceks.org; Bobbie Walthall <bjwalthall@lawrenceks.org>